Occupational Therapy

IN Rome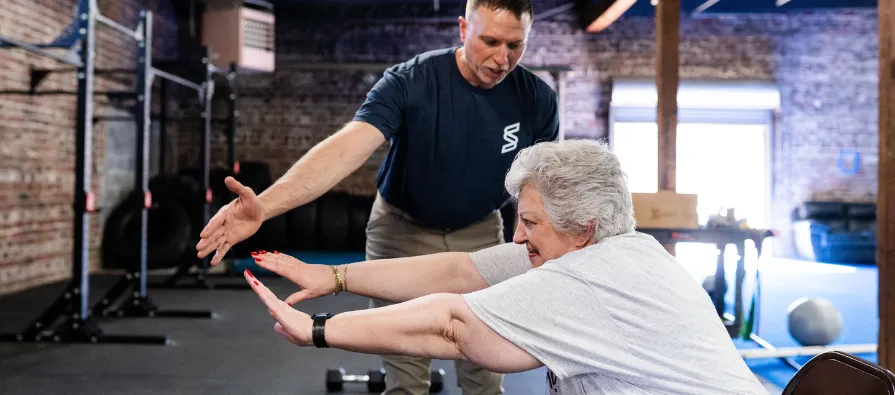 What is Occupational Therapy?
Occupational therapy is a type of therapy that helps people with physical, mental, or cognitive disabilities or impairments perform the activities of daily living (ADLs) that they need or want to do. Occupational therapy focuses on improving the skills needed for daily living and work-related activities, such as self-care, leisure, driving, and work-related tasks.
Our Occupational Therapy Services
We offer a range of occupational therapy services to meet your needs. Our occupational therapists work with you to develop a customized treatment plan that is tailored to your unique needs and goals. Our occupational therapy services include:
Evaluation and Assessment
Our occupational therapists will conduct a comprehensive evaluation and assessment of your functional abilities, impairments, and limitations. We use standardized assessments and tools to determine your level of function and identify areas that require improvement. Based on the evaluation results, we will work with you to develop a treatment plan that addresses your specific needs.
Goal Setting
We believe that setting goals is an essential part of the occupational therapy process. Our occupational therapists work with you to set realistic and achievable goals that are aligned with your interests, values, and priorities. We will collaborate with you to develop a plan to help you achieve your goals.
Intervention and Treatment
Our occupational therapy services include a range of interventions and treatments, such as:
Activities of Daily Living (ADL) Training: We teach you the skills needed to perform daily living activities, such as bathing, dressing, grooming, and eating.
Range of Motion (ROM) and Strengthening Exercises: We use exercise and therapy techniques to improve your range of motion, muscle strength, and flexibility.
Cognitive Rehabilitation: We use exercises and strategies to improve cognitive function, such as memory, attention, and problem-solving.
Work-Related Therapy: We provide support to help you return to work or manage your work-related tasks.
Adaptive Equipment Training: We teach you how to use assistive devices and equipment to improve your independence and function.
Our occupational therapists provide education and training to you and your caregivers. We teach you about your condition and how to manage it effectively. We also provide training on how to use adaptive equipment and devices, and how to perform exercises and activities at home.
What are the Benefits of Occupational Therapy?
Our occupational therapy services don't end when you leave our clinic. We follow up with you regularly to monitor your progress and adjust your treatment plan as needed. We also provide guidance and support to help you maintain the gains you have made and continue to improve your function and independence over time.
We are committed to providing high-quality, evidence-based occupational therapy services. Our team of occupational therapists has the expertise and experience to help you achieve your goals and improve your function and independence. We are dedicated to providing personalized care that is tailored to your needs and goals.
We also offer a range of amenities and services to make your experience with us as comfortable and convenient as possible. Our clinic is equipped with state-of-the-art equipment and technology, and we offer flexible scheduling and payment options.
Contact Us Today In Rome
If you are looking for occupational therapy services that are tailored to your unique needs and goals, look no further than our team!
Request An
Appointment
Please fill out this form and
we will contact you about scheduling.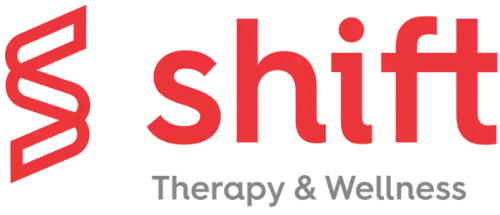 Frank Beacham
I had a great experience with the Shift Team, and I had a great outcome. I started with a lot of pain in my legs and learned exercises to alleviate the pain and rebuild my muscles so that I could exercise, and enjoy pain-free physical activities, sustainably. My experience at Shift was simply life-changing.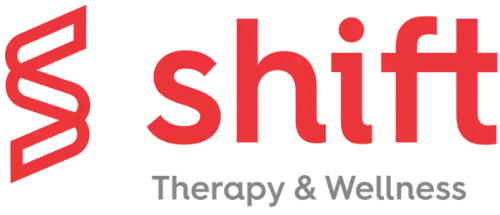 N Nicholson
Lindsey, Deron and staff have been a godsend to me. I have been so pleased with my results with PT and blessed beyond measure by my participation in the CrossFit Master's class that they coach. Shift is top-notch in service and caring.